Abbey Road Studio 1 Recordings
Jody has been busy recording an album of orchestral production music for Audio Network, at the world-renowned Abbey Road Studio 1. The pieces draw inspiration from classic movie-score genres.
---
BBC Drama Documentary "Gunpowder 5/11″
Jody has just delivered the score for an upcoming BBC film. Gunpowder 5/11: The Greatest Terror Plot is a 1 x 60 landmark drama documentary for BBC2 which tells the story of the 1605 Gunpowder Plot. The Tower interrogation of the surviving leader Thomas Wintour has been dramatised using his actusl words, so delivering a revelatory new and intimate perspective on the two year conspiracy from its genesis to the violent siege and shoot out in the Midlands. The score was recorded at Angel Studios, London, using some instruments of the period and a sound-design heavy palette.
---
Need for Speed Rivals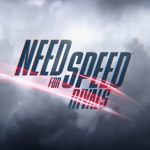 Jody recently contributed extensive percussion beds and action grooves to Need for Speed Rivals, a racing video game set in an open world environment. Jody worked alongside other members of the composing team at Tate Post on this exciting games score.
Developed by Ghost Games and Criterion Games, this is the twentieth installment in the long-running Need for Speed series. The game was released for Microsoft Windows, PlayStation 3 and Xbox 360 on 19 November 2013. It has also been released for PlayStation 4 and Xbox One as launch titles in the same month.
---
Royal Television Society
Jody has recently acted a juror for the music chapter of the annual Royal Television Society awards. Some interesting submissions this year!
---
Recent recordings
Jody has been recording several orchestral production music projects, in numerous locations including Abbey Rd. London, Latvia and Budapest.
---
Short "Good Night" BAFTA Nomination
GOOD NIGHT has been Nominated for the British Academy Film Awards (BAFTA) in the short film category. The short features an original score by Jody.
---
47 Ronin
Jody has been busy working on the score for Universal's upcoming "47 Ronin". He has joined Javier Naverette once again as programmer for this samurai feast. The score is set to be recorded at Abbey Rd. in the Spring.
---
"Anna Karenina"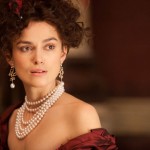 Jody has been busy working with Academy Award-winning composer Dario Marianelli on Joe Wright's upcoming 'Anna Karenina', starring Keira Knightley, Jude Law and many others. Jody's roll as programmer within the Marianelli team goes back to 'Atonement' and 'V for Vendetta'. Anna Karenina is released on 7th September.
---
"Sawney: Flesh Of Man" taken on by Lionsgate
Jody and the team working on the score for UK horror "Sawney: Flesh Of Man" were delighted to learn that the film has been picked up by Grindstone for distribution by Lionsgate. Lionsgate are behind some of the major releases of the year including "Hunger Games" and "The Cabin In THe Woods".  The film has also been invited to premiere at a major festival in London, more to be announced soon.
---
Original Jody Jenkins score commissioned by Seaworld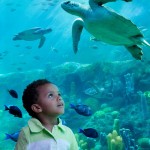 Jody has recently been working on a large scale, natural history score for Turtle Trek, commissioned by Seaworld, produced in conjunction with Falcon's Treehouse. We recorded at Air Studios with a full symphony orchestra [The English Session Orchestra], choir and various weird and wonderful ethnic  instruments. Award winning UK engineer Jake Jackson has been brought on to  engineer, looking after premixes here in London, and on-site mix in Orlando. The theatre installation that's been created to show this piece is unique in the world, with a totally immersive 360deg dome environment, featuring a custom Meyer playback system.
---